2020 Jeep Grand Cherokee vs 2020 Ford Explorer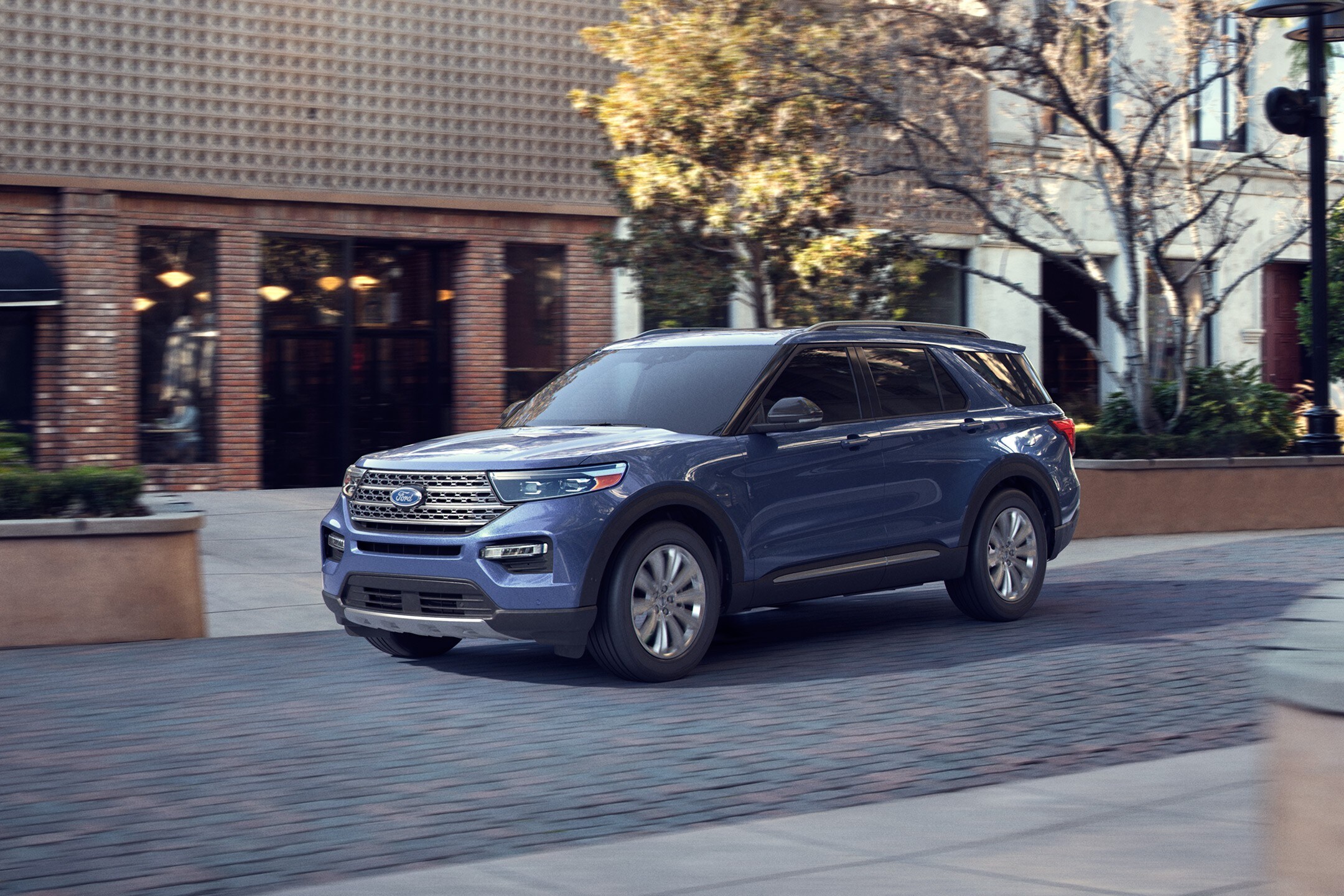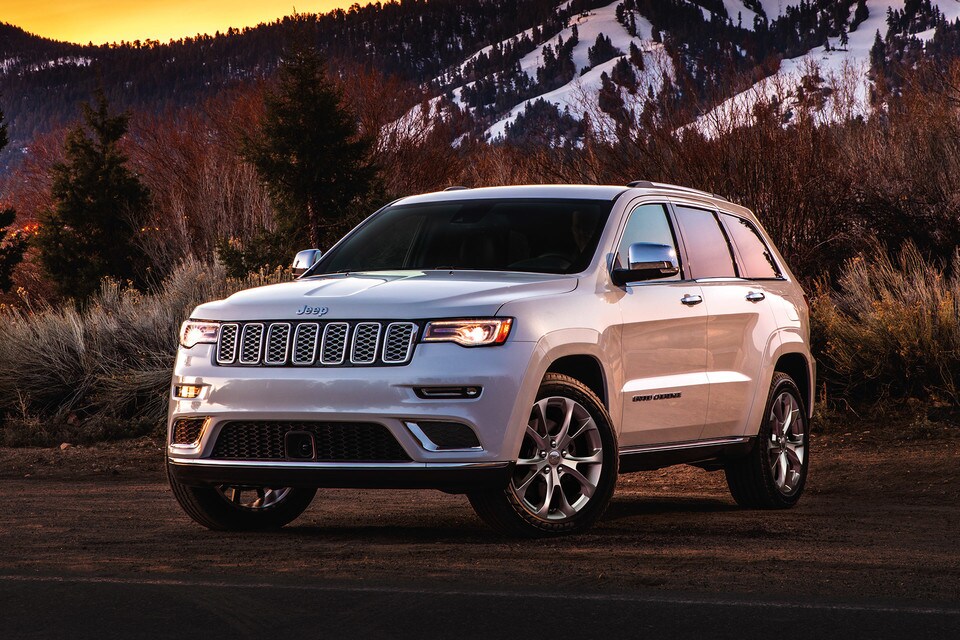 2020 Jeep Grand Cherokee vs 2020 Ford Explorer Comparison In Southey, Saskatchewan
We're proud to be the leading Jeep dealership in Southey, Saskatchewan. Our dealership serves but is not limited to Fort Qu'Appelle, Regina, Moose Jaw, White City, and the surrounding areas. We have a wide range of Jeep vehicles, including the all-new 2020 Jeep Cherokee lineup. You can view our full lineup of finance application to get pre-qualified for a chance to drive off in this fantastic vehicle. Below we shall be comparing the 2020 Jeep Grand Cherokee vs the 2020 Ford Explorer.
Comparing safety features of the Jeep Grand Cherokee vs Ford Explorer
2020 Jeep Grand Cherokee
This vehicle has over 70 standard and available safety features. We will, however, highlight the top three that we find are the most innovative. To begin with, Adaptive Cruise Control with Stop and Go is a significant feature. It enables the driver to maintain a constant and safe distance from the car in front through a myriad of sensors found at the front of the vehicle without the driver laying a foot on the accelerator or brake pedal. The Stop and go function further enables the car to come to a complete stop and continue moving depending on the vehicle's movements in front.
The second feature is the Rain-sensing windshield wipers that will automatically come on when rain taps the windshield. This is very helpful as the driver doesn't have to look away and find the correct setting. Similarly, the wipers go off when the rain stops. Lastly, the parallel and perpendicular Part assist is thoughtful. As the name suggests, this system assists the driver in tight urban parking situations through its many mirrors and parking sensors.
Sales hours
Monday

8:30am-5:30pm

Tuesday

8:30am-5:30pm

Wednesday

8:30am-5:30pm

Thursday

8:30am-5:30pm

Friday

8:30am-5:30pm

Saturday

9:00am-3:00pm

Sunday

Closed
2020 Jeep Grand Cherokee Exterior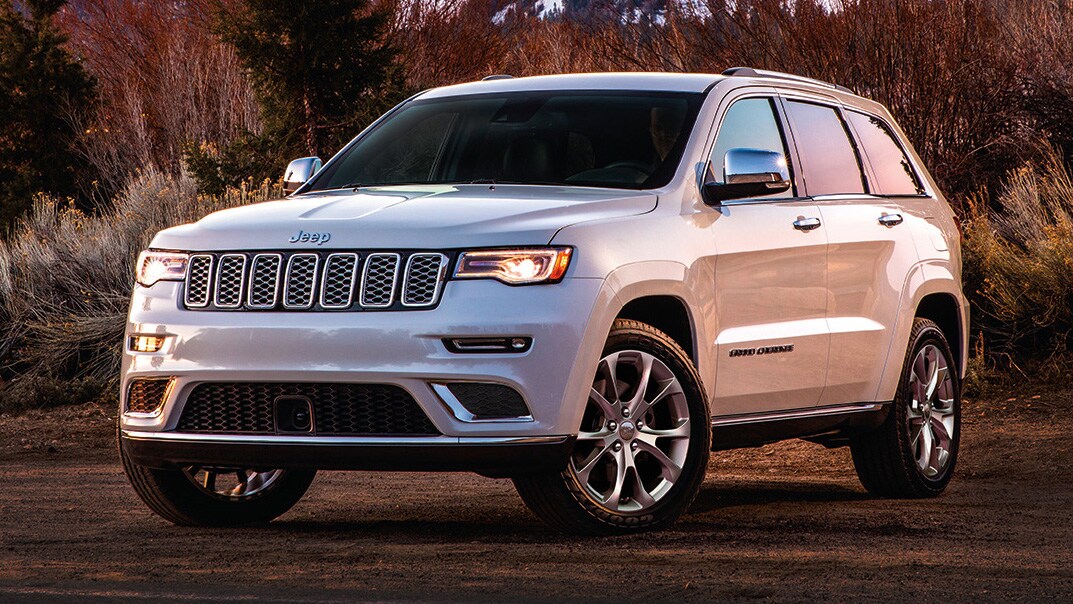 2020 Jeep Grand Cherokee Interior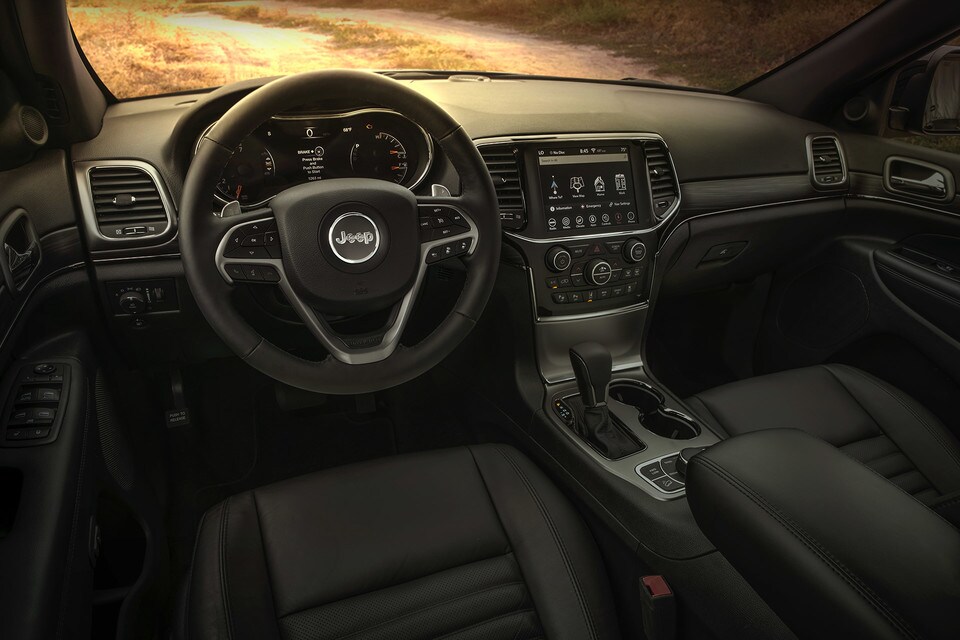 2020 Ford Explorer
This vehicle, too, comes with a host of safety features. The top three features include the Standard Auto High-Beam Headlamps. This is a feature that automatically switches to high beam in dark roads and other low-visibility situations. It does this by sensing low light conditions. It further ensures that you keep both hands on the steering wheel to improve safety. Next up, we have the Blind Spot Information System that alerts you when there is a vehicle in your blind spot to not make a movement towards it. Finally, we have Pre-Collision Assist with Automatic Emergency Braking. It scans the road ahead and warns you of any vehicles or pedestrians are detected on your path. If you do not take corrective action, the brakes will be applied automatically.
It is evident with the above safety features that the 2020 Jeep Grand Cherokee is the winner offering the most innovative safety features to be used in every day driving.
Performance Specs
2020 Jeep Grand Cherokee
The 2020 Jeep Grand Cherokee top trim comes in a 6.2-litre SRT HEMI V8 supercharged engine married with an 8-speed TorqueFlite® automatic transmission. It can produce a maximum horsepower of 707, making it one of the most powerful SUVs out there. It also produces 645 lb-ft. The engine has a fuel economy rating of 13.8 l/100km on the highway and 20.9l/100km in the city.
2020 Ford Explorer
The 2020 Ford Explorer top trim engine is a 3.0-litre twin-turbo Eco Boost with a 10-speed Automatic Transmission with SelectShift Capability. It produces a maximum horsepower rating of 400 and 415 lb-ft of torque. It has a fuel economy rating of 13.4 L/100km on the street and 9.8 L/100km on the highway.
Frequently Asked Questions
Which is Better, Jeep Grand Cherokee, or Ford Explorer?
If performance and safety is to go by, Jeep Grand Cherokee is the better option
How tall is the Jeep Grand Cherokee?
This vehicle stands at 1.76 meters from the ground.
Is the Jeep Grand Cherokee a Luxury SUV? By all standard, yes, this is a luxury SUV, and it can be evidenced in its outstanding bespoke interior.
Is the Jeep Grand Cherokee reliable?
Jeep vehicles have a long history of being very reliable, and this one is not left out. Like any other car, if you take care of it, it will take care of you.
The Jeep Grand Cherokee is the Clear Winner
The 2020 Jeep Grand Cherokee for sale in Southey, Saskatchewan, is the apparent winner when you put the two vehicles side by side. Contact us to schedule a test drive and experience all the fantastic features and performance that the 2020 Jeep Grand Cherokee available in White City, Saskatchewan has to offer.
Make an Inquiry