2021 Jeep Wagoneer Review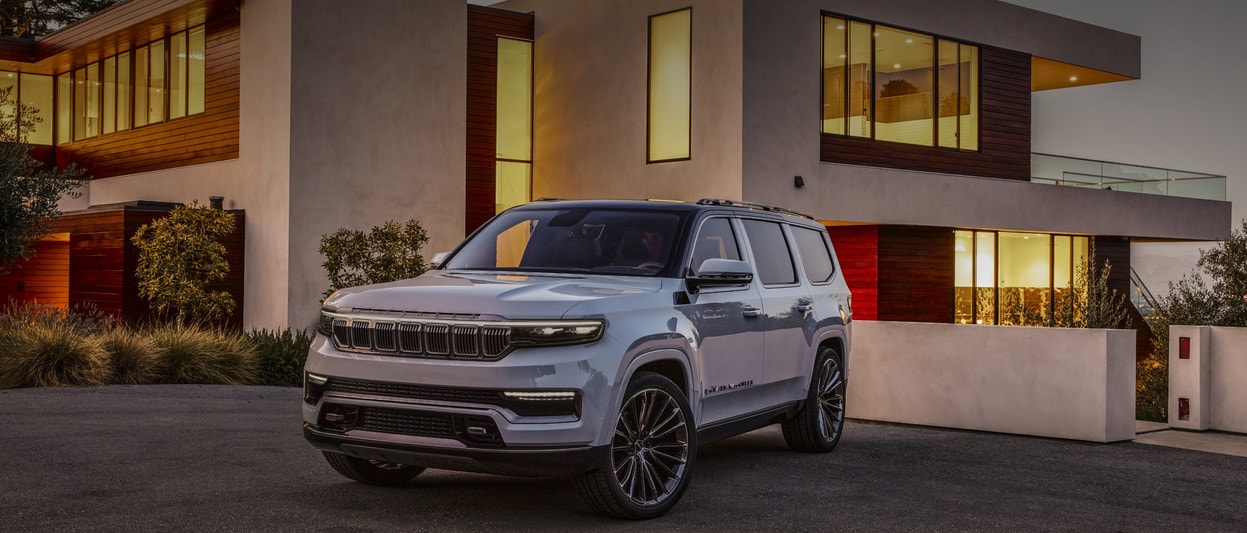 Jeep's New 2021 Luxury Wagoneer Review
The 2021 Jeep Wagoneer makes a massive statement as it's looking to earn its position in the new year. This luxurious vehicle will come in SUV form, and it comes loaded with premium amenities. The preferred Chrysler Jeep Dodge Ram dealer in Southey, Saskatchewan, is Southey Motors, as interested buyers can get a first-hand look at the new Wagoneer. Southey Motors just so happen to serve the surrounding areas of Fort Qu'Appelle, Regina, Moose Jaw and White City. The 2021 Jeep Wagoneer Review will cover a boatload of topics, including Wagoneer specifications and interior features.
The All-New Jeep Luxury SUV
The 2021 Jeep Wagoneer is a new luxury SUV, but it's also the return of an icon. The first Wagoneer made its debut back in 1963 as it was the perfect combination of an off-road SUV and a passenger car. In 1984, this particular vehicle came equipped with four-wheel drive capability, and it set an exceptional standard. Luxurious components also were added, which helped this SUV to establish itself as a premium SUV. Many of these phenomenal traditions have carried over into 2021.
The Jeep Wagoneer is new and luxurious thanks to its delicate features. The utmost level of comfort experienced when riding in this vehicle. You're looking at three rows of seats that come laced in genuine leather. Sustainable materials are also present in the cabin, such as premium-wrapped fabrics, lace-wood accents that are heat-treated, and dual-texture metal. It doesn't get more elegant and sophisticated as this.
2021 Jeep Wagoneer Interior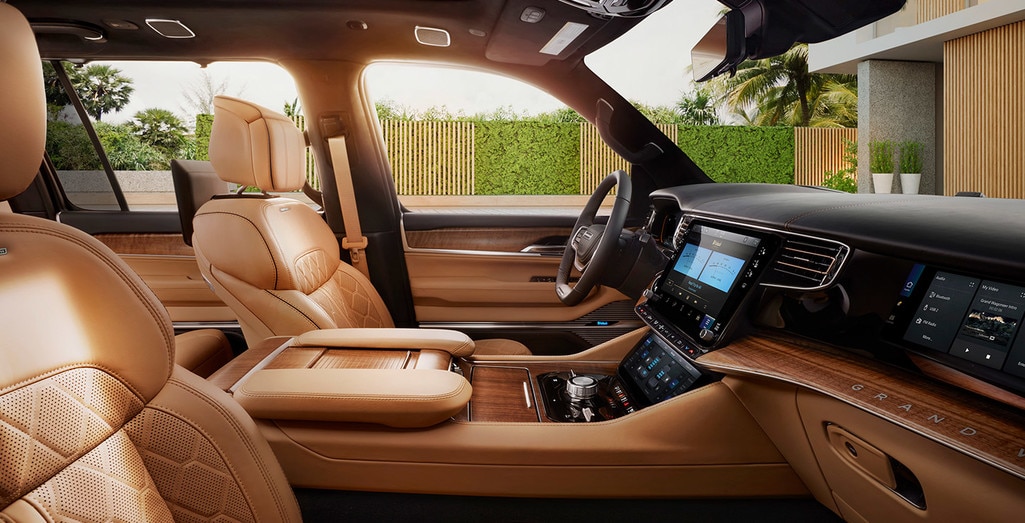 2021 Jeep Wagoneer Exterior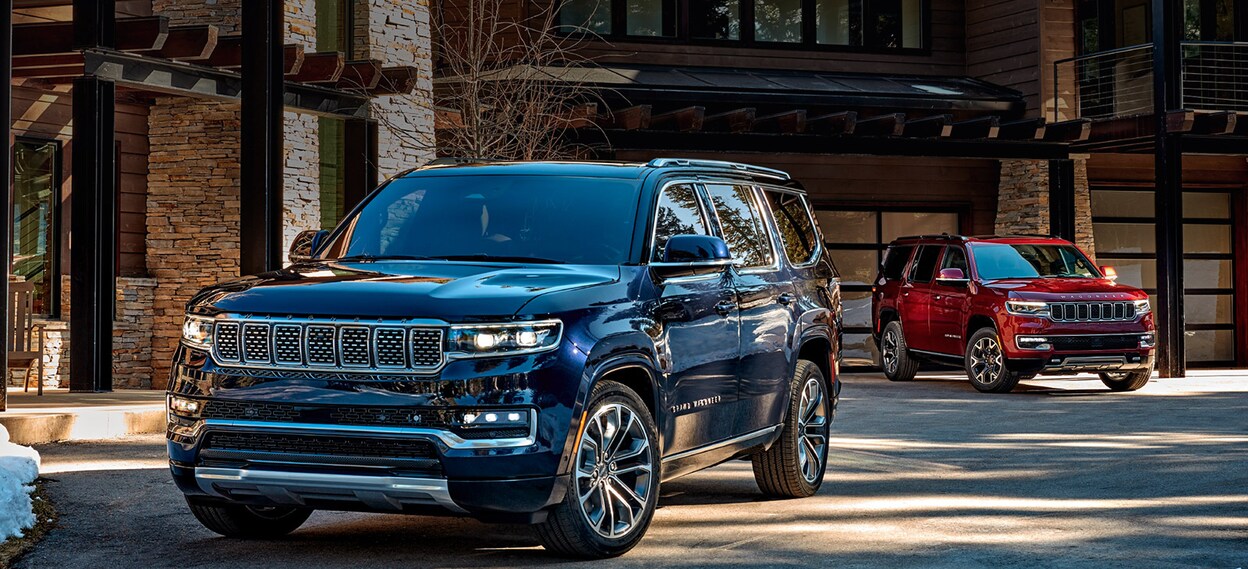 Engine and Cargo Space
This SUV will perform like a beast on the roadways thanks to its exceptional power and relentless capability. There are two models to choose from via the Wagoneer and Grand Wagoneer, which will offer a 3.6-litre V6 and a 5.7-litre V8. Both engines are hybrid via eTorque technology. Meaning that you'll get a comfortable drive that delivers a steady stream of power. Various drive modes are available via Selec-Terrain Traction Management. Four-wheel drive is also on the menu and comes equipped with Quadra-Drive II technology.
This machine's interior can seat seven passengers, with legroom being in abundance, and there's silver-tipped piping. Second-row captain's chairs are available. The second-and third-row seats come designed reconfigured for access to more cargo space. This sophisticated cabin also offers a full-pane glass roof as well as customizable lighting.
Contact Us Today!
For more information on the 2021 Jeep Wagoneer, you can contact us at Southey Motors. Schedule a service appointment request or contact our finance centre to apply for a pre-approval finance application.
Make an Inquiry