Test Drive A 2021 Jeep Cherokee Today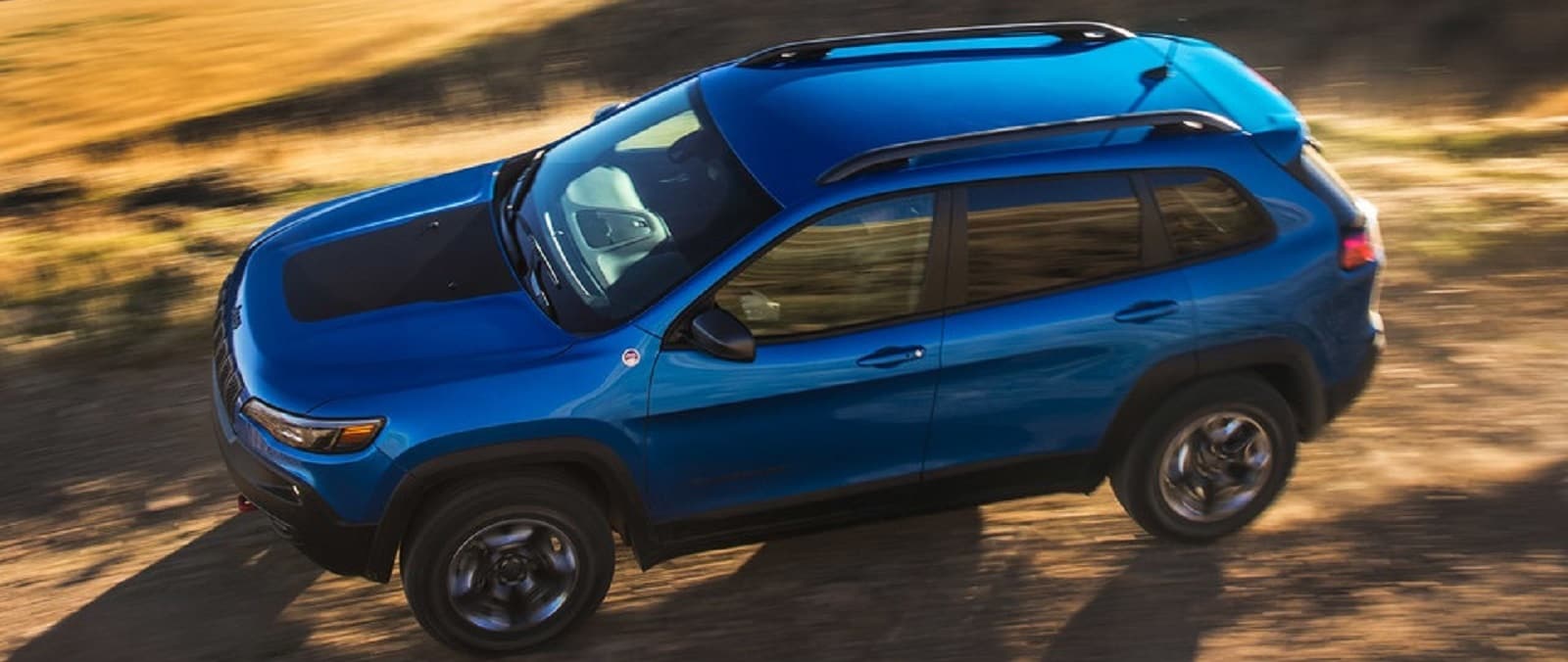 Test Drive A 2021 Jeep Cherokee Today!
If you're looking for a rugged, compact crossover with multiple powertrain options and exemplary off-road capabilities, then the 2021 Jeep Cherokee would be a great choice. Visit Southey Motors in Southey, Saskatchewan. We are the preferred dealership of Southey, Fort Qu'Appelle, Regina, Moose Jaw and White City. Therefore, if you want to test drive a 2021 Jeep Cherokee, don't hesitate to contact us and check out our new and used Jeep inventory available at Southey motors today!
The 2021 Jeep Cherokee Overview
The Cherokee is a small, fun and powerful SUV that comes with either a turbocharged four-cylinder engine or a v6. This vehicle is most famous for its off-road capabilities and impressive towing capacity. If you're the outdoorsy type or want a vehicle that can handle itself beyond the smooth road while towing as high as 4500 pounds, then you'll love this one. Moreover, this luxurious SUV boasts 17"- 19" steel wheels, a 7.0-inch infotainment display, Apple CarPlay/ Android Auto, air conditioning, a six-speaker stereo, heated front seats, power windows, and so much more.
The Interior Comfort
The Cherokee has a high-mounted cabin that is easy to enter and easily see out of it. It also has adequate headroom and an obstruction-free back view. The vehicle also contains ample seat height adjustment, meaning that most drivers can fit perfectly. Of course, the manufacturers didn't forget to ensure the vehicle has enough legroom and well-designed covered seats for optimum comfort.
Besides the supportive premium cloth seats and space, you can expect to find a very luxurious-looking layout in the Cherokee's cabin. As a driver, you also get to enjoy a leather-trimmed and heated steering wheel and ambient lighting. The 2021 Jeep Cherokee would also be an ideal vehicle for anyone looking for something that makes it easy to stay connected and control the vehicle's functions. For instance, the Jeep comes with an uncomplicated Uconnect infotainment system and large buttons and knobs specially designed for this purpose.
Interior Technology
The vehicle also comes with an efficient climate control system that is popular for maintaining temperature properly. The easy-to-use controls are very accessible. Some of the essential functions, such as the steering wheel and seat heaters, are conveniently located in the touchscreen. They pop up as soon as you start the car, making it a fine additional touch to a comfy vehicle.
Engine Performance and Fuel Economy
The 2.0L, 2.4L, and 3.2L engines have different fuel consumption rates. The 2.4L engine's fuel consumption ranges between 10.8/7.5 L/100 km (FWD) and 11.2/8.0 (4WD) for the city or highway. This engine provides up to 180 horsepower and 171lb-ft of torque.
The 2.0L engine's fuel consumption is 11.2/8.0 for the 4x4 Active Drive I, 10.4/7.6 for the FWD and 11.5/8.6 for the 4x4 Active Drive II. You can expect this engine to provide up to 270 horsepower and 295lb-ft of torque.
On the other hand, the 3.2L V6 engine's fuel consumption is 12.2/8.6 for the Active Drive I, 12.8/9.0 for the Active Drive II, 11.9/8.2 for the FWD and 12.9/9.7 for the Active Drive Lock. The v6 engine provides 271 horsepower and 239lb-ft of torque.
2021 Jeep Cherokee Interior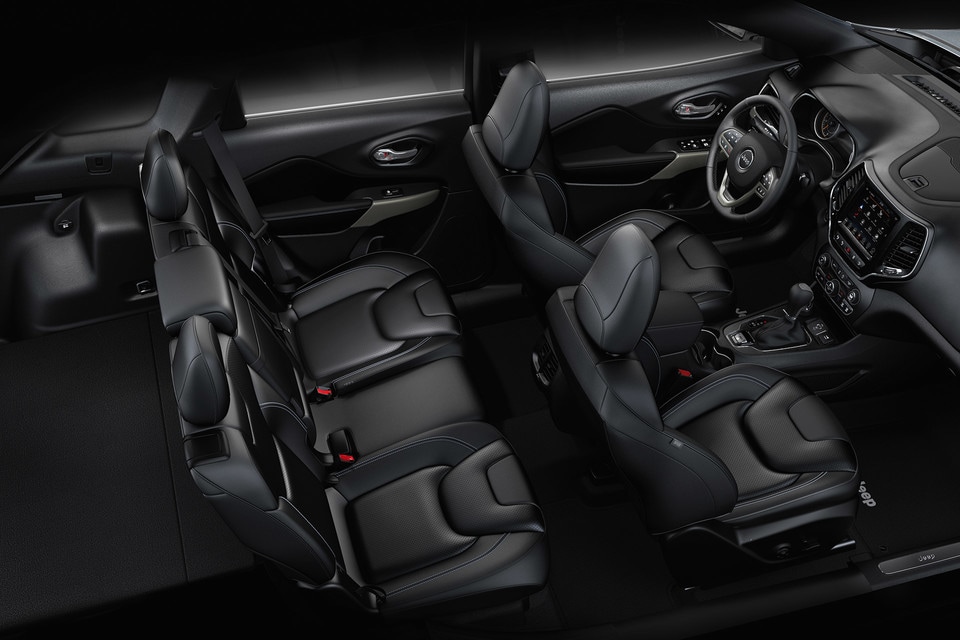 2021 Jeep Cherokee Exterior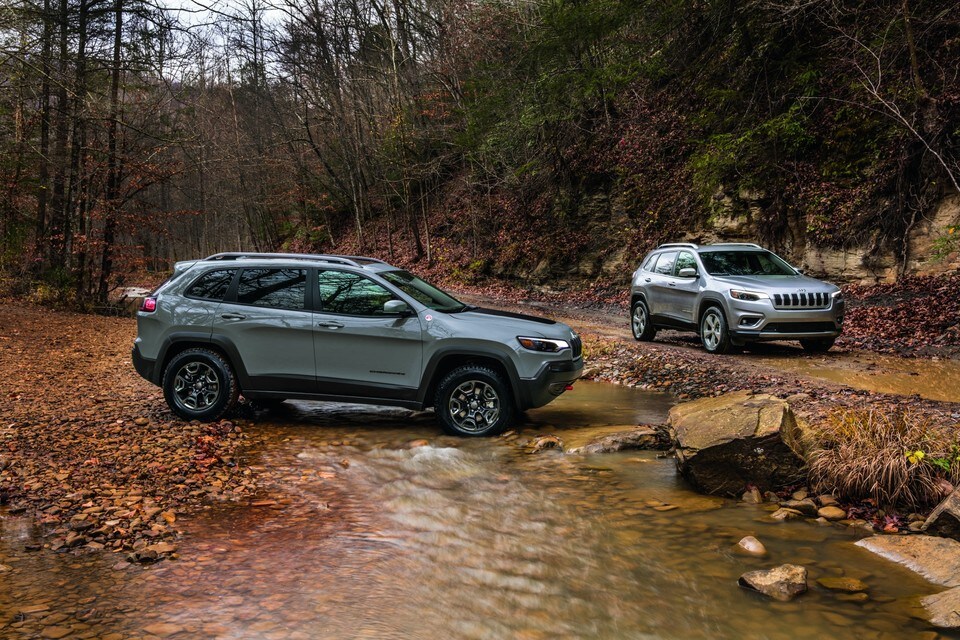 Safety and Driver-Assistance Features
This National Highway Traffic Safety Administration gave this luxury SUV a five-star crash-test rating. The Jeep has a wide range of driver-assistance technology features and optional assists. Some of the main safety features you can expect will include the following:
Standard lane-departure warning system and lane-keeping assist system
Standard forward-collision warning system
The automated emergency braking system
Standard blind-spot monitor system
Rear cross-traffic alert system
The Drivetrain Options
Before purchasing the Jeep Cherokee, you may want to look at the vehicle's drivetrain options. The Jeep has both standard front-wheel drive and four-wheel drive options. The latter comprises the Jeep Active Drive Lock, Jeep Active Drive 1 and Jeep active Drive II systems.
Contact Southey Motors Today!
Contact us today for more information about the 2021 Jeep Cherokee. Whether you want to schedule a test drive, ask about financing or learn more about Jeep Cherokee features, one of our associates can help you. We have several financing options available, and our Finance Centre can help you pick the best choice whether you want to lease, a loan, or buy your next car. You can complete a secure online financing application to get pre-approved and speed up the buying process.
2021 Jeep Cherokee Inventory In Southey, Saskatchewan