2021 Chrysler Pacifica Hybrid in Southey, SK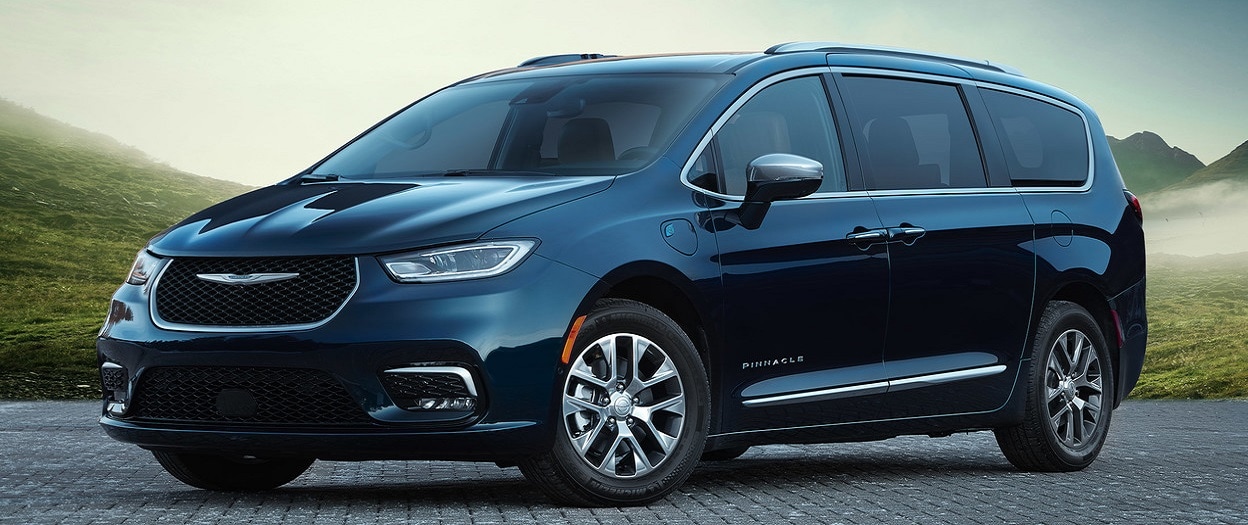 2021 Chrysler Pacifica Hybrid Available At Southey Motors In Southey, Saskatchewan
The 2021 Chrysler Pacifica Hybrid in Southey, Saskatchewan, is known as the variant plug-in of Chrysler's top-ranked minivan. It is available in various colours, including Billet Metallic, Ocean Blue Metallic, Velvet Red Pearl, Black Crystal Pearl, Fathom Blue and more. At Southey Motors, we have a wide selection of New Chrysler inventory available. Contact us today.
Interior and Exterior Features of the 2021 Chrysler Pacifica Hybrid
The interior design of the Pacifica Hybrid includes the option of accent choice of Nappa leathers and perforating inserts, including Rodéo Red, Caramel, Light Diesel Grey and much more. The hybrid minivan has excellent, roomy spacing capabilities for people, pets, and cargo. It also has an infotainment system with a 10.1-inch touchscreen display that includes Apple CarPlay, Android Auto. The interior technology also features a sunroof with a triple-pane, a camera with surround-view, a semi-automated parking system, an enlarged centre console, and a synthetic suede headliner. Trailer towing is not recommended for the hybrid Pacifica. The wheel selection for the minivan hybrid includes options of 17-inch up to 20-inches of diverse fashionable designs.
2021 Chrysler Pacifica Hybrid Interior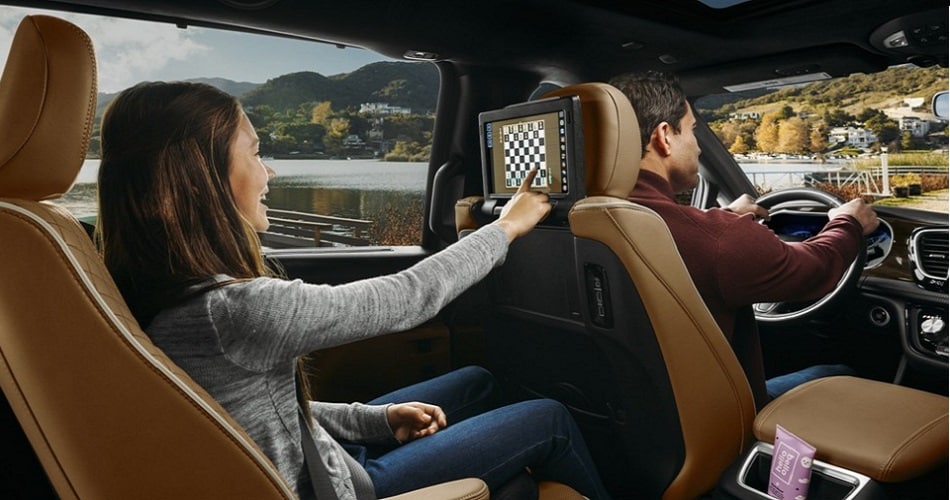 2021 Chrysler Pacifica Hybrid Exterior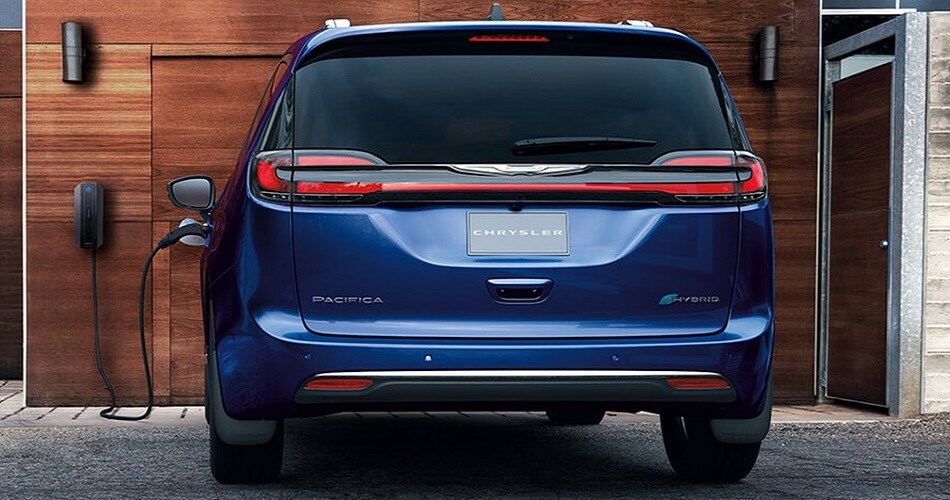 Specifications of the 2021 Chrysler Pacifica Hybrid
The 2021 Pacifica Hybrid has five models available. The standard features include 9-speed automatic transmission, start and stop technology, and automatic temperature control. The enhanced features for the Touring versions include heated front passenger and driver seats, active braking and forward collision warning, heated second-row seats, and 13 Alpine speakers. This hybrid minivan has passed the IIHS safety testing procedures and has earned five out of six highest scores for crashworthiness testing conducted. The hybrid has a V-6 3-litre engine that performs up to 260 horsepower.
Contact Southey Motors
Contact us at Chrysler Southey, located in Southey, Saskatchewan, for more information about our new inventory or our pre-owned inventory. Furthermore, set up an appointment with our Finance Centre to learn more about flexible payment options. Our team is waiting to schedule you a test drive.
2021 Chrysler Pacifica Hybrid Inventory in Southey, Saskatchewan